Westinghouse (Northrop Grumman) AN/TPS 70 Radar Systems - Maintenance, Overhaul, Modernization, and Upgrade
Since its foundation in 1991, the MTT-INFIZ company has been maintaining, overhauling, modernizing, and upgrading Westinghouse AN/TPS-70 radar systems.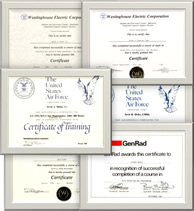 Our experts have completed training for the repair and maintenance of AN/TPS-63 and AN/TPS-70 radar systems, and their knowledge is confirmed by officials certificates and diplomas issued by Westinghouse Electric Corporation, United States Air Force, and GenRad.

They have converted their rich experience and knowledge into service and repair documentation and operator training manuals.
Some of the services that MTT-INFIZ provides for the AN/TPS-70 radar systems are listed in the text below.
Maintenance, overhaul, and servicing:
• Entire radar system
• Parts of the radar system, according to the special request of the end-user
• Individual radar assemblies
Modification and modernization, among other include:
• Manufacturing and integration of the MTT-INFIZ Digital PPI
• The modification kit for installing an LNA in the radar receiver
(We especially emphasize that the company MTT-INFIZ has developed a family of LNAs for radar receivers in the frequency range from 1250 MHz to 9 GHz. All LNAs are realized in solid-state technology and have very low consumption.)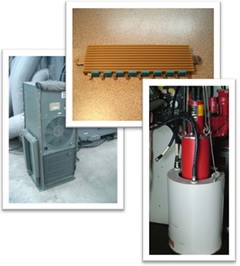 Manufacturing and servicing of individual assemblies, among others, include:
• Focus Coil
• High-voltage transformer
• Heat exchanger
• Air conditioners
• High-voltage diodes
• LNA amplifier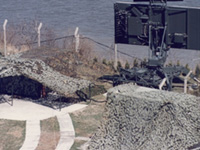 Servicing of individual assemblies, among others, include:
• Twystron reparation, and testing
• Inverter
• Block of modulator trigger pulses
• PFN block
• Signal and post-processor boards
• Exciter
• Power amplifier
• Combiner
• Receiver
• Multi-voltage power source
• Printed circuit boards relted to IFF radar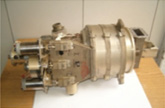 The MTT-INFIZ company specially introduced the overhaul and repair of the following assemblies:
• Frequency generator
• Plasma indicators
• Rotating couplings