Overhaul, maintenance, upgrading and service of radar systems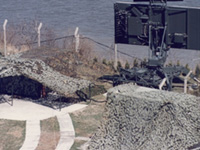 Radar is a major division of MTT INFIZ comprising of numerous smaller departments with personnel who are career experts in radar and communications systems. This department is the principal factor in supporting radar, data handling and communication systems.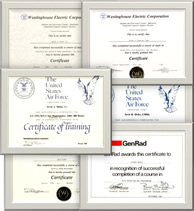 MTT  maintains  a  cadre  of  engineers,  technicians,  and  support  personnel  who  are highly  practiced  and  skilled in installation,  operation, modification and maintenance  of radar, data  handling  and communications  systems under  a  variety  of  field conditions  at  both  foreign  and  domestic  locations. Field  support  personnel  received training for   specific systems from the manufacturer and progressively improved their skills  as  the  system  is  maintained  and  modified.  On request, the team is capable and able to install, operate, or maintain specific systems at remote locations where contact with our main facility is difficult and infrequent.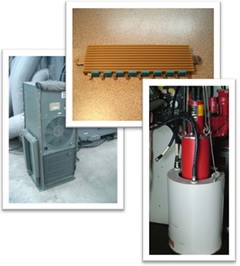 In addition to permanently employed staff MTT has strong connections with a number of companies with a compatible range of experience and facilities. When necessary we employ these companies to develop technological and specialist solutions.

MTT is fully equipped, authorized and licensed with the necessary experience to fulfill all military  requirements  particularly  for  the  Marconi  radar  S  600  and  Westinghouse radar system – TPS-63 and TPS-70 as well as Russian origin systems.
MTT INFIZ offers Upgrade Kits for a variety of radar systems in service throughout the world. Over the years, technology has advanced allowing several enhancements to be introduced.  In addition,  a  degree  of  component  obsolescence  has  now  arisen,  requiring  redesign  of  the  original  system  in  order  to  retain  an  effective  maintenance  support philosophy .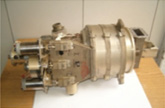 Modernization proposals are based on up to date commercial technology.  This technology has proved to be highly reliable and cost-effective.  There are many advantages with respect to the custom designed technology.
The use of Commercial off the Shelf computers to redesign systems provides greater flexibility, and open architecture in hardware and software.
MTT  INFIZ engineers  apply  advanced tools and in-depth  knowledge  of radar  system design  to  uncover  areas  where  system  performance and reliability can  be  improved  and  architect solutions that address specific customer requirements.
After Modification and modernization of mechanical and electronic assemblies we guarantee spare parts provision for 10 years.