Welcome in MTT - INFIZ
Microwave technology, Vacuum technology, Lasers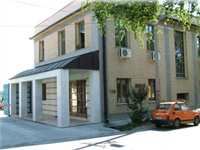 MTT INFIZ - a company specializing in high technology was established 1991 supported by the Institute of Physics, a scientific institution and a part of the University of Belgrade.

From it's conception MTT-INFIZ has worked on applications from its knowledge and potential in the field of high technology and science.

MTT-INFIZ has its own production and research and development facilities, built up over 17 years of progress and supplying systems for military and industrial applications.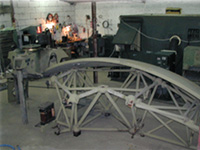 MTT INFIZ has specialists in power, digital and analogue electronics, pulsed power laser devices, microwave, mechanical engineering, chemical engineering, glass blowing and manufacture of glass based special devices, light detection, night and thermo vision, optical devices, image processing, software development, meteorology and education.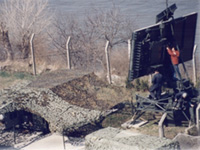 MTT-INFIZ has its own Electronic workshop with Electro-mechanical, Radar, Chemical and Test and quality control divisions. MTT-INFIZ provides organization support for specialized and post-graduate studies.

MTT-INFIZ provides classroom, laboratory, and on job training, from lesson plans and syllabuses. In addition, the instructor works closely with client design and field service engineering in order to provide complete information for optimum classroom orientation. The instructors are highly flexible in their presentation requirements and courses are adaptable to site maintenance, or classroom/laboratory locations depending on individual circumstances.